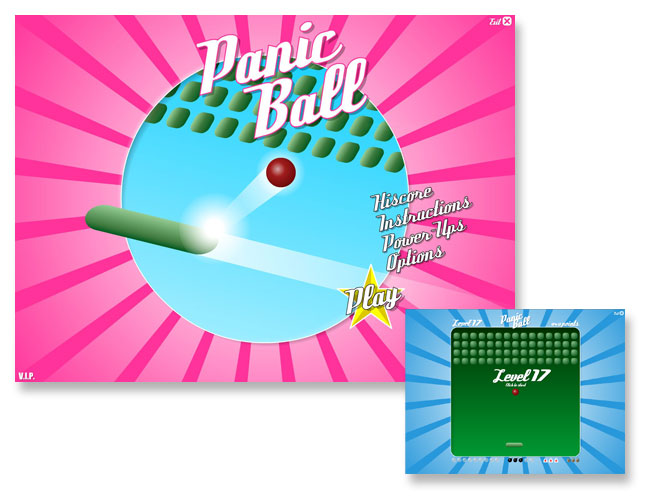 Welcome to Panicball.com
Natrium proudly presents the greatest brick breaking game online!
The game is a remake of the classic arcade video game Arkanoid. Panicball is a bit different from your usual brick-breaker since it is played in full screen and all the items or power ups influence the game independent of each other. This way the gameplay get a great variation and is really fun, you get a lot of action and lots of surprising combinations.
You'll need the Plash plugin to play the game. You can get it here
---
---